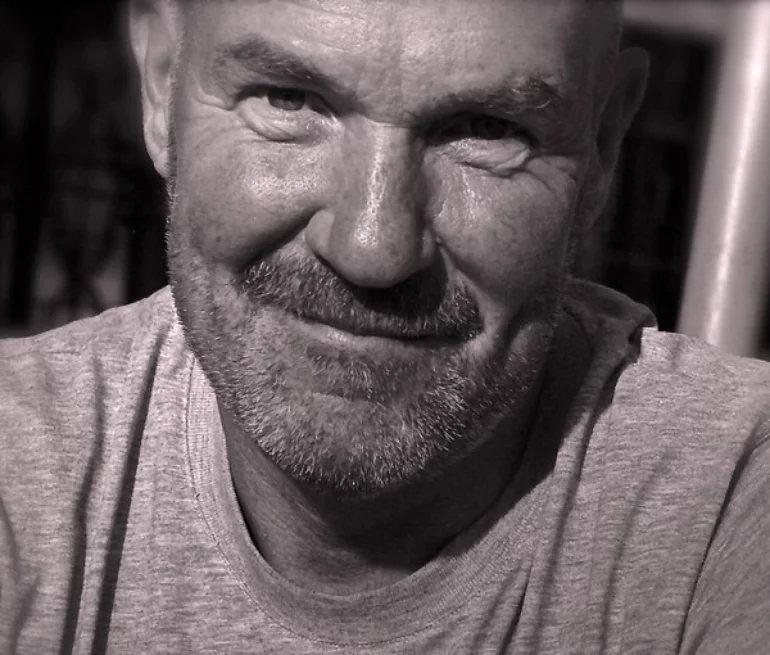 Fell in love with music at an early age and had piano lessons as a child. Felt very passionate about music and felt he had to get involved. Played in a variety of cover bands doing the USA bases in Europe but started to compose his own music. As technology advanced he got the idea that he'd want to do everything, composing, performing, producing, mixing. The technology became affordable and allowed his vision to come to pass. Released his first album, Beautiful World, in 2006. Joined myspace in early 2006 and had immediate success with Chillball Music who took two tracks from Beautiful World to put on A Trip To Ibiza 2 compilation album. Placed a track with La Torre in Ibiza and had a further four tracks on Spa 2 another Chillball compilation. Macao Cafe Music in Ibiza took 3 tracks for a compilation also. Chillball released his second album "Late At Night" in August 2007. Had many radio plays around the world on a variety of stations. His third album "A Better World" was released in March 2008. His Fourth album "Cafe Tranquillo" was released in Sept 2008 and his fifth album "Five" was released in December 2008. "Speak To The Others" released, May 2009. Completed remixes for Worldwidwe Groove Corporation, MinusBlue, Sally Doherty, Lazy Hammock, Aqualise, Sine, Minus8, Nidir Ortiz, Cecile Bredie. Signed to Mustard Music Publishing in September 2008.
Born in London 1947, qualified as a Doctor 1970, and subsequently became a General Practitioner until retirement in 1997. He dabbled in guitar (with brother), piano, and songwriting (with sister) in an earlier life, and played keyboards in a blues band (Blue Shift) in the nineties. After retirement from medicine, Peter was then able to concentrate on his other great passion- music composition.

He completed "Music for the Media" course, obtaining a Diploma in Media Composition, and was awarded a Diploma in Music (composition) by the WMF. He achieved some notable successes in various song contests. He collaborated with and received much guidance from Nic Rowley. Several of his pieces have been published by Music Libraries, and over 200 tracks released, including a dozen albums. He is proud to be published by Mustard Music.

Peter's chief earlier influences have been Rachmaninov, Elgar, Chopin, Ray Charles, Burt Bacharach, John Barry, Francis Lai, Michel Legrand, Jobim, and Ennio Morricone; and then the great pop composers of a later era, with emotive, romantic and soul influences. More recently, he has been heavily influenced by the Chillout scene, notably Michael e.. A curiously diverse combination that may explain his equally diverse styles, that crosses the genres of Easy Listening and Chillout, with elements of Ambient, Lounge, Jazz, Blues, light Classical and Rock.His primordial need in composition is to be emotionally moved- if there is no passion there is no music. He also feels a need to share his music, and strives to compose for the enjoyment of others.

Peter's compositions are mainly instrumental. Being essentially a keyboardist, his chief materials are keyboards and a computer, with occasional use of an acoustic guitar and accordion. Peter's other passions include wine, sun, nature and his family. He lives happily in the south of France with his patient and supportive wife.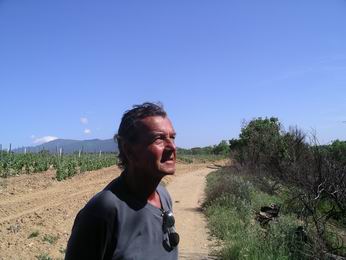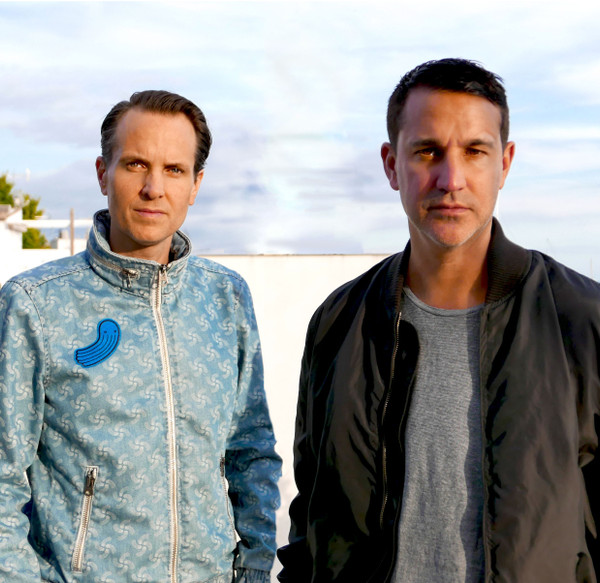 Piet Blank & Jaspa Jones are Blank & Jones – Germanys most successful DJ and Production Team. They have written and produced club and single hits like Perfect Silence, A Forest, Mind Of The Wonderful, The Nightfly, DJ Culture, Cream, and many more. As remixers they got a respected name by remixing top artists like Pet Shop Boys, Chicane, Moby, Wolfsheim, Sarah McLachlan, … to name a few. Next to their productions, Blank & Jones are known for their massive powerfull DJ sets, playing at big festivals like Mayday, Nature One, Trance Energy, Innercity, Earth Core, Mysteryland and Loveparade (with own lovetruck and spinning at the victory column) several times. They love to play in clubs as well and the crowd loves them. Last year Blank & Jones played the world wide famouse clubs from The Gallery (London) via Godskitchen (Chicago) to the Avalon (New York City). In 2005 the british DJ MAG Top 100 saw Blank & Jones on No. 31 (the 4th year in a row rising!). They are as well every month in the very popular "The DJ List Top 20 – www.thedjlist.com" which shows the current DJ popularity. Not to forget their successful weekly radio shows on one of germany's biggest youth channel N-Joy and internet biggest dance station DI.fm plus their own DJ Mix Compilation series THE MIX, one of the leading dance compilations. In 2006 Blank & Jones will continue the touring, spreading the Blank & Jones party sound to the party people all over the world, gigs are planed already e.g. in Canada, USA, Turkey, Russia, China, Germany, Sweden, Malaysia, South Korea, Japan, Australia, Poland … On the production side Blank & Jones will release a new single, album and DVD in May.